# Useful Tools 🔎
This is a list of useful tools and programs for developpers, devops, admins, ... but not only. Whereas most of them are Open Source, not all of them are. Please check licences that may apply. This list contains items that i personally find useful, usages may differ.
The concept behind that list is based on the famous "awesome" lists you can find on github. Since they did not fully suited my need, i preferred to go with my own version.
You can find this project on Github
If you want to find out more about me and my projects, you can find my portfolio here
Please feel free to comment or open a pull request if you know better tools / or alternatives or if some links are dead, ... 😉
# Architecture / Modelling / UML / Diagrams
Planning is half the work
# Application Programming Interface (API) Development
'cause i'm API
# Backup / Archiving / Restoration / ...
This category doesn't need an introduction i guess
# Blogs
Some helpful Blogs and Tech News websites
# Banking
Time is money as they say ⏳ 💸
# Bots / Chatbots
# Telegram Bots
# Browsers
The thing you use to navigate through the depth of internet
Vivaldi - Every aspect of Vivaldi can be tweaked and customized (look & feel, ...). -
# Calculus
Struggling with numbers ? So am i, here are tools to help
# Data
muzejs - Data visualization library to create composable and interactive data visualization for the web -
# JSON
json2html - Simple JSON visualizer
JSON Schema - A tool for validating the structure of JSON data. -
Jsonnet - A data templating language -
# Chat / Communication
Good communication is an art, so get the right tools to get it right
# Conferences
FrOSCon - FrOSCon (Free and Open Source Software Conference).
# Conversions
Converting from one format to another
Pandoc - If you need to convert files from one markup format into another, pandoc is your swiss-army knife -
# Craft / Home Automation
Doing stuff in real life too?
# Code style, review, quality and security / Linters / Debugging
Code quality and standarts should be enforced more often, that's for sure! Which team are you on, Stroustrup or Allman ?
# Python
# Cheatsheets
How was it again?
# Clustering
Always wanted to spread load between different machines to calculate things?
Slurm - Highly Scalable Workload Manager
# Configuration Management
i-doit - Configuration and Management Database that allows to follow ITIL best practises -
# Continuous Integration (CI) / Continuous Delivery (CD)
You will be assimilated
# Databases - Related Stuff
Store that data
# Deployment / Remote management / MDM
Who likes to do stuff manually anyway ¯_(ツ)_/¯
# Automation
# Browser Automation
kasaya - A "WYSIWYG" (sort of) scripting language and runtime for browser automation -
Phantom JS - Scriptable Headless Browser scriptable with JavaScript -
selenium - A browser automation framework and ecosystem -
# CLI - tools
# Development / Frameworks / Snippets
Reinventing the wheel can be fun but just in case you just don't feel like it, check the tools below
# PHP
moment.php - Parse, validate, manipulate, and display dates in PHP w/ i18n support. -
# Python
isort - A Python utility / library to sort imports. -
Python - Excel - Python module for creating Excel XLSX files. -
python-requests - A simple HTTP library for Python, built for human beings. -
# Javascript
# Node.js
# React
nextjs - A framework that allows to write server-rendered React apps easily -
react-bootstrap-table - A Bootstrap table built with React.js -
react-color - Color Pickers from Sketch, Photoshop, Chrome, Github, Twitter & more -
# Vue.js
# Fakers
Nearly as good as the real thing
fake-s3 - Lightweight server that responds to the same API of Amazon S3 -
python-faker - A Python package that generates fake data for you -
# Webdevelopment
# Website builder / CMS
The building without the struggle
# Website Analysis / Analytics
Wonder how the big guys do it?
# Website Speedtest / Performance and Configuration analysis
Make it fast
# Documentation / Wikis / User Feedback
Because it's always difficult when facing a PEBKAC to tell him to RTFM...when there's no documentation
# Docker / Kubernetes
Containers and stuff
# Emulation
Feeling retro?
MAME - A multi-purpose emulation framework that aims to preserve decades of software history. -
Messmame collection - Lots of ROMs for MAME -
# Enterprise Ressource Planning (ERP) / Groupware / Customer Relationship Management (CRM) / Asset Management System
Welcome to the 21st Century
# File Sharing / downloader / converter
Sharing is caring
# Games / Game launchers
You know you need a break
# Graphics / Design / Icons
echo "sheep"
# Free Stock Images
# Good Practices / Best Practices / Ebooks
When you don't know where to start, that's probably the right place
# Graphical User Interface (GUI) / Screens
Tired of using the terminal?
# Git
Whatever you do, don't be one
# Hardware Checks
Sometimes the source of the issue is not located on the chair and the "Have you tried turning it off and on again" is not enough
CPU-Z - Gathers information on some of the main devices of your system) -
memtest86 - The standard for RAM memory diagnostics -
speccy - Fast, lightweight, advanced system information tool for your PC. Need to find out what's inside your computer? Speccy has all the information you need! -
# Installers / Dependency Managers / Bundlers
# Integrated Development Environment (IDE)
printf("Hello, World!");
Atom - A hackable text editor for the 21st Century -
Visual Studio Code - Great crossplatform IDE, made by microsoft -
# Atom Plugins
# Visual Studio Code Plugins
# Images / Image Optimisation
# Images reverse search / Face search / Image tagging / Deepfake
I'm a creep
# Remote Desktop
Always there for you
guacamole - Remote desktop gateway. It supports standard protocols like VNC, RDP, and SSH. -
# Recruitment / Job searching / Interviews
Getting paid for following your passion is even more fun, isn't it?
# Create a resume
# Remote Work
# Canada
# Estonia
# France
# Germany
# Poland
# New Zealand
# Robotic Process Automation (RPA)
TagUI - Command-line tool for digital process automation (RPA) -
taskt - Build and design process automation without needing to write application code (for windows). -
roro - RPA Software for windows -
# RSS / News aggregator
reederapp - your news reader for macOS and iOS -
rssfs - Mount RSS feeds as file systems -
tt-rss - Web-based news feed (RSS/Atom) reader and aggregator -
# Lamp Stack
Apache, MySQL, PHP
Docker - Lamp - A basic LAMP stack environment built using Docker Compose. -
# Mail
That relict of the past
aerc - A terminal-based e-mail client for power users - []
dnswl - E-Mail Reputation – Protect against false positives. -
imapsync - An IMAP transfers tool. The purpose of imapsync is to migrate IMAP accounts or to backup IMAP accounts -
Kanbanmail - Kanban and email in one tool -
Mailspring - Great mail client for Mac, Linux, and Windows. -
mb2md - Helps converting Mbox mailboxes to Maildir format. -
offline imap - OfflineIMAP allows to dispose your mailbox(es) as a local Maildir(s). -
poste.io - SMTP + IMAP + POP3 + Antispam + Antivirus +Web administration + Webmail...on your server in ~5 minutes
roundcube - A browser-based multilingual IMAP client with an application-like user interface. It provides full functionality you expect from an email client, including MIME support, address book, folder manipulation, message searching and spell checking. -
# Mailing
Spam Ham
# Management Software
hoteldruid - Hotel management (property / booking management software) -
locanda - Booking and management system designed for small hotels, bed & breakfasts, farmhouses. It can be installed on-site, or used as a service. -
# Mobile Apps / iOS / Android
Fing
Waze
Authy
termux - Android terminal emulator and Linux environment app (no root rights required)
Time Cop - A time tracking app that respects your privacy and gets the job done without getting too fancy.
Omninotes - Note taking app on android
strong - Best and easiest way to track your workouts.
zeroinbox - iPhone app made for zeroing your inbox
# Massive open online course (MOOC) / E-Learning / Exercises / Educational Games
# Monitoring / Logs / Server Management
The true question should be: Quis custodiet ipsos custodes?
# CRON Monitoring
healthchecks - Simple and Effective Cron Job Monitoring -
cronitor - Instant alerts when your critical background jobs, websites & APIs fail. -
# Network Mapping
# Movies / Films / Plex / Animes
Having your own private media? or wondering what do watch tonight?
# Plex-related
# Music
# Networking / DNS / Wifi ...
# Operating Systems / Virtualization
My toaster runs on Linux!
# Online Payment / Sell stuff / Buy stuff
Katsching
# Others
/dev/random
# Presentations
Bored of powerpoint?
# Project management / Time Management / Organisation
# Kanban
kanban - Lean project management Kanban for GitLab -
react-kanban - A server-rendered React Kanban app inspired by Trello built with React and Redux. -
Wekan - Kanban board (built with Meteor). -
# Questions & Answers (Questions & Answers)
Ever heard of Stackoverflow ?
paizaqa - Stack Overflow like Q&A built using MEAN stack -
questions2answer - Question2Answer is a platform for Q&A sites, running on PHP/MySQL -
# Regex / Sed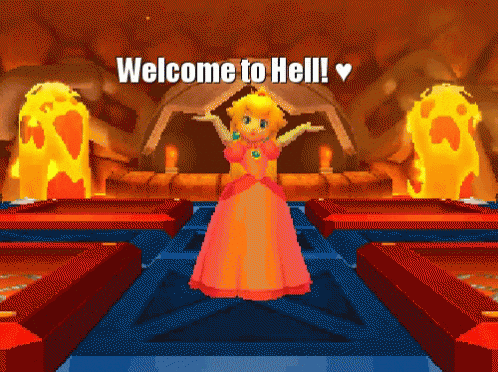 # Remote work / Visioconference
# Server Basics
Apache / Nginx
Certbot
Fail2Ban
UFW (Iptables alternative)
# Selfhosted
# git / code repositories
# Ticketing / Bug tracker
Mantis BT - An issue tracker / Ticketing tool that provides a delicate balance between simplicity and power -
zammad - Zammad is a web-based user support/ticketing solution. -
YouTrack - Issue tracking tool that enables teams to collaborate efficiently. Made by JetBrains -
# SSL
# Spectre / Meltdown
Spectre-meltdown-checker - Spectre, Meltdown, Foreshadow, Fallout, RIDL, ZombieLoad vulnerability/mitigation checker for Linux & BSD -
# Screencast / Screenshots
One image = 1000 words
# Scrapping / Parsing
# Security / Cracking
# Password Manager
# Server Management
ISPconfig - Manage Your Servers Directly Through Your Browser -
# Shell / Terminal / Powershell / Command Line Interface (CLI)
# Oh-my-zsh Theme
# Oh-my-zsh Plugins
git
zsh-syntax-highlighting
colored-man-pages
# Oh-my-zsh Aliases
# System utilities
Automate all the things! ... or at least try to make your life easier
# Text Expanders
AutoHotkey_L - Macro-creation and automation-oriented scripting utility for Windows. -
espanso - Cross-platform Text Expander -
# Templates / Dashboards
# Translations
Фэсапщы Elu הלו Güata Tàg السلام عليكم Cześć নমস্কাৰ Kasalehlie მარშიხ Aloha ვალ Haluu 你好 Γειά! Halito 今日は ជំរាបសួរ Kamusta 안녕하십니까 ສະບາຍດີ გეგაჯგინას Здраво
# User Management (LDAP / Radius / SSO / OpenID Connect / OAuth / SAML / ... )
free ipa - Manage Linux users and client hosts in your realm from one central location with CLI, Web UI or RPC access. -
free radius - Open source implementation of RADIUS, an IETF protocol for AAA (Authorisation, Authentication, and Accounting). -
key cloak - Identity and Access Management -
# Useful Software
# Mac
App Cleaner
Grand Perspective
Balena Etcher - Flash OS images to SD cards & USB drives, safely and easily.
Keka
Oh My ZSH
Rambox
# Linux
lnav
bat
iperf
mtr
ipcalc
grepcidr
# Windows
Windirstat
Total Commander
Rufus - Create bootable USB drives the easy way
# VPN
# Voice Assistant
Ok Siri
jarvis - Jarvis.sh is a simple configurable multi-lang assistant -
# Webservers
NGINX Config - The easiest way to configure a performant, secure, and stable NGINX server. -
puphpet - Simplify deployment through vagrant for nginx / apache / mySQL / ... -
# Writing / Markdown / Rendering
# Wordpress
WP - CLI - WP-CLI is the command-line interface for WordPress. -
WP Speedster - You can find almost all themes from the WordPress.org theme repository tested against Google PageSpeed here. -